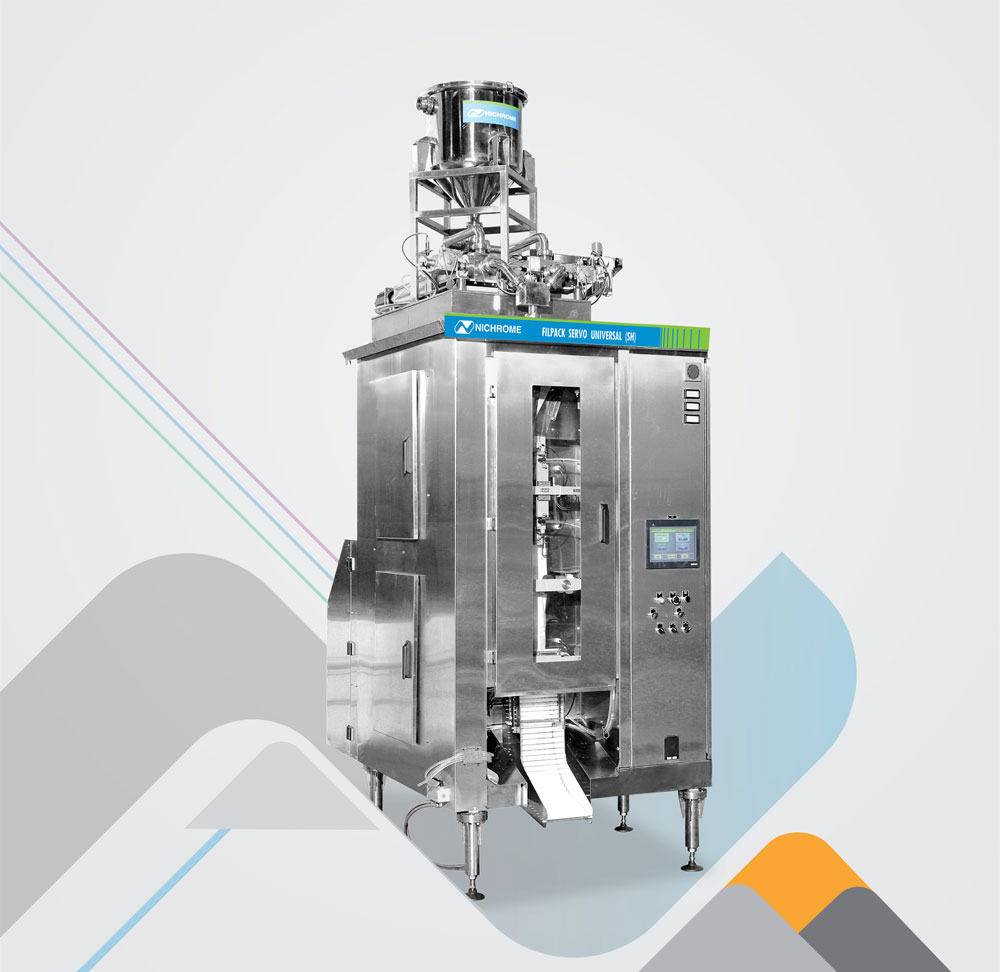 VFFS SERIES
Filpack Servo Universal
Filpack Servo Universal is the nextgen solution for Dairy packaging. A high speed, versatile performer, FILPACK SERVO UNIVERSAL serves multiple applications in both free flowing liquid (milk, buttermilk, water, juicy drinks, etc.) and viscous (cream, ghee, mayonnaise, kefir, etc.).
Pack quantity ranges from 200 ml to 1000 ml, and output speed goes up to 5000 packs per hour.
Filpack Servo Universal is also available in a Double Head Combo Filler model which enables customers to fill viscous products on one head and liquid on the other.
Applications
Liquid Products: Juicy drinks
Viscous Products: Smetana, Kefir, Fresh Cream, Ghee, Ketchup, Mayonnaise, Drinking Yogurt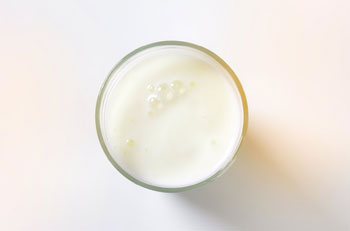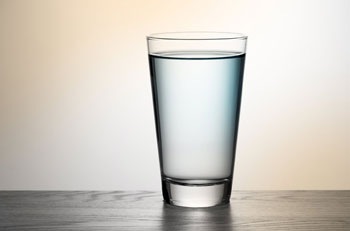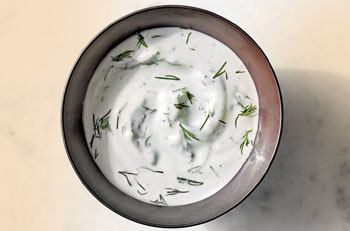 POUCH FORMAT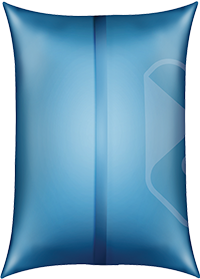 CSPP Liquid for 1 Ltr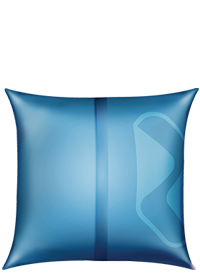 CSPP Liquid for 500ml
Technical Specifications
Pack Quantity Range

200 ml. - 1000 ml.

Pack Format/style

Center seal pillow pack.

Packing Material

Co-extruded Virgin LDPE material of recommended thickness

Pack Size Range

Minimum Pack Size : 150 mm W x 90 mm L

Maximum Pack Size : 150 mm W x 250 mm L

Lay flat width of film roll

325 mm + 2/-0 mm ( other option i.e. use of 320 mm web width on request )

Film Reel Size

650 mm max dia. & 70 mm core dia.

Output Packs/hour

Free flow liquids(200 ml) : 5000

Free flow liquids(500 ml) : 5000

Free flow liquids(1000 ml) : 4000

Viscous(200 ml) : 3000

Viscous(500 ml) : 2700

Viscous(1000 ml) : 2500

Accuracy (+/-)

3 to 5 ml