Pharmaceutical Packaging Machine
Nichrome offers a range of flexible packaging machines for capsule & tablet packaging. Our Multilane and HFFS solutions deliver fast and accurate packaging that fulfills all the essential requirements such as leakage prevention, non-reaction with the pharma product, humidity & contamination barriers, etc.
Head office
Safire Park Galleria, 4, Pune - Mumbai Road,
Shivajinagar, Pune - 411 005,India.
Tel: +91 - 8600 97 8600
Factory office
Shrimal, Gat No. 769 B, At Post Wing, Tal. Khandala, Shirwal 412 801, India
Tel: +91 - 8600 97 8600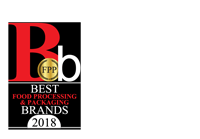 Copyright 2023 © Nichrome Packaging Solutions. All rights reserved. | Site map