Gel Packaging Machines
For pouch packaging of medicated creams, pastes & gels, Nichrome's range of HFFS machines from Totpack, Spain, offers cutting-edge linear technology and packaging efficiency. Nichrome's PLC-based machines are compact and versatile, with fast and easy changeover to handle different products.
For projects big and small, for Food, Pharma & Non Food applications we partner through the complete life cycle, innovating and integrating solutions that elevate productivity through performance. Nichrome offers proven expertise and single-source convenience for pre-primary, post-primary and end-to-end system solutions.
Head office
Safire Park Galleria, 4, Pune - Mumbai Road,
Shivajinagar, Pune - 411 005,India.
Tel: +91 - 8600 97 8600
Factory office
Shrimal, Gat No. 769 B, At Post Wing, Tal. Khandala, Shirwal 412 801, India
Tel: +91 - 8600 97 8600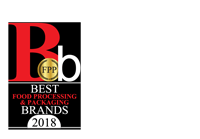 Copyright 2023 © Nichrome Packaging Solutions. All rights reserved. | Site map