Ready to eat food packaging
RTE and Instant Mixes
APPLICATIONS:
Palak Paneer, Dal Makhani, Butter Chicken, Biryani, Gravies, Matar Paneer, Punjabi Chole, Punjabi Kadhi, Rajma Masala
Nichrome's highly advanced variant of the Pick-Fill-Seal Machine with specially designed RTE fillers can be used to conveniently and quickly pack a wide variety of ready-to-eat and ready-to-cook foods (RTE foods).
This rotary filling and sealing machine enables 2 different fillers to dispense different types of ingredients in the same pouch, allowing for easy mixing of ingredients, through gentle handling and without damaging the ingredients.
This particular PFS Machine allows manufacturers of RTE foods to conveniently pack their perishable products, safely, in a wide variety of stand-up pouch formats, which can then be subjected to retort Packaging for longer shelf life.
The PFS Machine also provides a cost-effective integrated packaging solution because it is available with multiple filler options, which can be used for the packaging of items other than RTE foods.
The compact and small machine footprint also helps in saving space.
For projects big and small, for Food, Pharma & Non Food applications we partner through the complete life cycle, innovating and integrating solutions that elevate productivity through performance. Nichrome offers proven expertise and single-source convenience for pre-primary, post-primary and end-to-end system solutions.
Head office
Safire Park Galleria, 4, Pune - Mumbai Road,
Shivajinagar, Pune - 411 005,India.
Tel: +91 - 8600 97 8600
Factory office
Shrimal, Gat No. 769 B, At Post Wing, Tal. Khandala, Shirwal 412 801, India
Tel: +91 - 8600 97 8600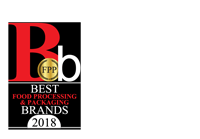 Copyright 2023 © Nichrome Packaging Solutions. All rights reserved. | Site map