oil packaging machines & solutions | automatic oil filling machines
OIL AND Viscous
APPLICATIONS:
Edible Oil, Ghee, Vanaspati, Lubricating Oil
Nichrome offers the fastest oil packaging solutions ensuring timely delivery of oil by providing higher speed, accuracy and control. The Nichrome Filpack Servo SMD provides innovative packaging solutions that offers the 3 side seal Pillow Pouch format among other packaging options. It also facilitates secondary packaging.
For projects big and small, for Food, Pharma & Non Food applications we partner through the complete life cycle, innovating and integrating solutions that elevate productivity through performance. Nichrome offers proven expertise and single-source convenience for pre-primary, post-primary and end-to-end system solutions.
Head office
Safire Park Galleria, 4, Pune - Mumbai Road,
Shivajinagar, Pune - 411 005,India.
Tel: +91 - 8600 97 8600
Factory office
Shrimal, Gat No. 769 B, At Post Wing, Tal. Khandala, Shirwal 412 801, India
Tel: +91 - 8600 97 8600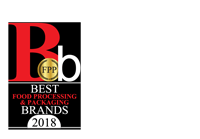 Copyright 2023 © Nichrome Packaging Solutions. All rights reserved. | Site map