Modified Atmosphere Packaging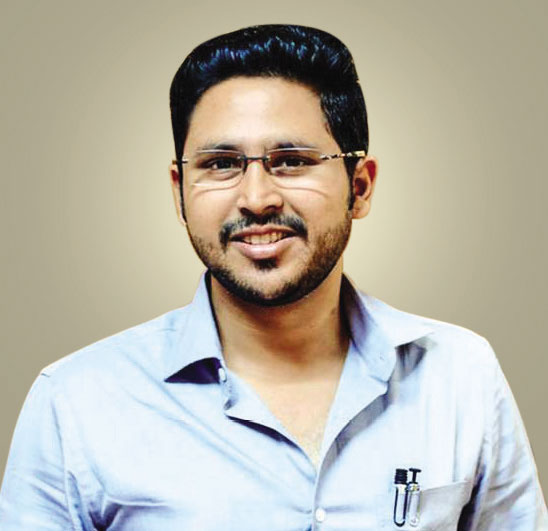 Indraneel Chitale
Partner at Chitale Group Co Founder at Herbea
How Map is Revolutionizing the Dairy and Mithai Sector in India
MAP has helped the dairy and Indian mithai sector to transform their packaging style. It is being termed as the next revolution which will expand horizons and enable manufacturers to penetrate newer markets breaking geographical boundaries. Limited shelf life has been a major hurdle for the reputed brands and caged them to regional markets. In a typical scenario, if one wants to expand to newer regions he/she needs to establish a production facility, ensure utmost hygiene and quality standards, invest additionally in multiple shops across cities.
MAP helped to solve various challenges faced by manufacturers. Pre-packed trays in controlled atmospheric condition remove the need of multiple production facilities in different cities as well as investment in brick and mortar shops. Customers can buy the product off retail shelves from local shops eliminating the need to travel far to the brand store.
Chitale Bandhu Mithaiwale is one of the early adopters of this revolutionary technology, we spoke with Mr. Indraneel who has been actively involved in research and experimentation in recipe enhancement and packaging innovation which has today enabled the multifold growth across different regional markets.
How has been Chitale's journey so far in MAP technology since you are an early adopter of the technology?
Chitale has been a very successful brand for many decades with its presence in the dairy and mithai sector with extremely high customer loyalty. With cities expanding at a rapid pace and heavy traffic, the customer mindset is changing and easy access to the product and choice of brand availability is gaining importance. Time is an important aspect for every Consumer and they avail smart options to buy the product of their choice.
Chocolate companies spotted these needs ahead of time. Quick and timely availability is the need of an hour. Today most families in cities are limited to 2 or 4 members where mithai bought in 1 kg packs takes time to consume. Using MAP we can pack 200-250 gms easy retail units which are attractive and compact to display on retail shelves,easy to purchase and consume via retail outlets.
Why Chitale decided to MAP mithai when traditional brick and mortar have been successful for many years?
The business climate is very dynamic and managing operations cost and running cost is a big task. In this case, sustenance and growth with a traditional business model is difficult. Millennials prefer online shopping and they believe in the experience rather than the actual shopping process. With MAP we can address these trends and penetrate the market with quicker response times and last mile reach.
How MAP helped you during pandemic years?
MAP turned out be a boon for us in the pandemic years. When everybody was sitting idle and no avenue was available for traditional shopping, MAP became the obvious and accepted choice. Another big advantage is that people have become more aware about hygiene and customers are now ready to pay extra to buy hygienically packed and untouched products. MAP also ensures that the consumer is getting the same quality when packed. We have launched Chitale Express in various parts of the state and plan to take it countrywide by the year end. We have set a target of 100 such stores where it is easy for consumers to walk in and walk out with his choice of product without much hassle. MAP also helps us sell indian mithai in our stores which are located on express ways and highways where travelers stop for refreshments. We have noticed that when sales from Express stores increase, other general shops in the vicinity also increase their stocking to compete.
How MAP helps for exports?
As I said before, Indian mithai has huge demand in foreign markets as many Indians are settled abroad and many students travel every year for studies to Europe and America. These consumers have limited or no access to our food and mithais. Earlier, only retorted or canned products could be made available to markets but tin also has its restrictions, thawing of the product is necessary before it can be consumed which takes time.
MAP has turned out to be more effective for exports as the presentation of the product is superior and it has better reseal because of the lid. Product structure remains unchanged as it is not exposed to heat as in case of retort. With MAP we have been able to target many northern countries in Europe.
We have started packing Puran poli and Khawa poli in MAP which are very traditional Marathi delicacies available only during specific festivals, which we can now offer 12 months a year across all Geographical locations.
What are typical challenges in MAP?
MAP as a technology is at a very nascent level. It has huge untapped potential which needs to be explored. A combination of ambient/chilled and cold along with MAP brings a lot of benefits to the brand owners. With a high dependency on petroleum based raw materials, scenarios like the Ukraine Crisis or a change in OPEC's strategy can adversely affect prices and availability.
Another limitation the technology has - at least today - is that it cannot pack liquid items or products which have sugar syrup like gulab jamun.
Can you share some quick inputs for the brands who are exploring but not sure about MAP?
Brand owners need to take due care of many things which come before packaging. Process excellence and hygiene is the key to success. We can only ensure shelf life if we keep complete control on the production process and packing. Understanding microbiology, establishing an in-house lab to test products is very crucial. Some owners think that they can just start packing in MAP trays and get shelf life of over 2 months but it doesn't work that way.
We have spent months exploring different recipe combinations, gas mixtures and tray samples before entering commercial production. Our success today is because of innumerous efforts that our team has put in.
If mid level manufacturers today do not adopt this technology, other smaller players who have already adopted this technology will overtake the larger ones very soon. If one wants to reap the benefits of this technology, they need to invest time and efforts in understanding and optimizing the product and production process as well.
I wish all the best to my fellow players and urge them to not ignore this as a small change in our sector. MAP technology will change consumer buying behavior and the export market for Indian mithai…