Pharmaceutical Packaging Machine
Liquid Formulations(Kadhe)
APPLICATIONS:
Liquid Formulations(Kadhe)
Nichrome's HFFS and Multilane range of automated packaging machines for Ayurvedic liquid formulations offer high speed, accurate performance with excellent return on investment. Ayurvedic liquid formulations are used to cure illnesses and for general wellbeing. Nichrome's quality packaging protects the product from contamination and enhances retail value.
For projects big and small, for Food, Pharma & Other applications we partner through the complete life cycle, innovating and integrating solutions that elevate productivity through performance. Nichrome offers proven expertise and single-source convenience for pre-primary, post-primary and end-to-end system solutions.
Head office
Safire Park Galleria, 4, Pune - Mumbai Road,
Shivajinagar, Pune - 411 005,India.
Tel: +91 - 8600 97 8600
Fax: +91 - 20 - 66011010
Factory office
Shrimal, Gat No. 769 B, At Post Wing, Tal. Khandala, Shirwal 412 801, India
Tel: +91 - 8600 97 8600
Fax: +91 - 2169 - 284 066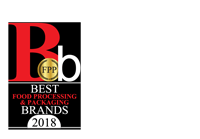 Copyright 2020 © Nichrome Packaging Solutions. All rights reserved. | Site map