Cosmetic Packaging Machine
Cream
Small sachets are becoming increasingly popular for packaging cosmetic and personal care products like Body Wash, Face Cream, Cream Rinse, Liquid Soap, Conditioner, Toothpaste, Gel, Lotions, Make Up Remover, etc. Nichrome's packaging machines provide attractive, contaminant-free packaging for such applications.
For projects big and small, for Food, Pharma & Other applications we partner through the complete life cycle, innovating and integrating solutions that elevate productivity through performance. Nichrome offers proven expertise and single-source convenience for pre-primary, post-primary and end-to-end system solutions.
Head office
Safire Park Galleria, 4, Pune - Mumbai Road,
Shivajinagar, Pune - 411 005,India.
Tel: +91 - 8600 97 8600
Fax: +91 - 20 - 66011010
Factory office
Shrimal, Gat No. 769 B, At Post Wing, Tal. Khandala, Shirwal 412 801, India
Tel: +91 - 8600 97 8600
Fax: +91 - 2169 - 284 066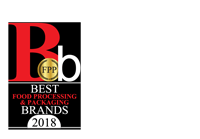 Copyright 2020 © Nichrome Packaging Solutions. All rights reserved. | Site map