packaging machines india
Mini Dairy Plant
Experience the Power of Efficiency as our Milk Processing Solution Maximizes Output while Minimizing Waste. What Sets It Apart? Remarkably Low Electricity Consumption Despite Its Cutting-Edge Processes. Elevate the Freshness of Your Milk through Precise Pasteurization where the Milk is Carefully Heated to 72.5 Degrees Celsius and Then treated in the Crucial Homogenization Phase. This Ensures Optimal Quality and Texture. From the Homogenizer, the Milk Flows into Storage Tanks, Ready to Transform into Lassi, Dahi, Ghee, Paneer, and Beyond. Nichrome's Comprehensive Milk Processing and Packaging Solution Is a Recipe for Success, Providing the Ultimate Outcome.
Milk Crating Solution
At Nichrome, we've churned creativity into reality, presenting you with a milk crating solution that's more than just ingenious. Our milk crating solution isn't just about packaging; it's about preserving the essence of freshness and taste. Each crate isn't merely a vessel; it's a protector of quality, a guardian of health, and a testament to our commitment to perfection.
Think Tray Sealer, Think Nichrome
The best and the most advanced Tray Sealer by Nichrome for small & medium size companies. It is robust and easy to maintain. Be it cut fruits, vegetables, meat, fish, namkeen, sweet or even ready-to-eat meals like biryani, it keeps the product safe & hygienic till it reaches to the consumers.
Explore
Cartoning has just got simpler, faster and more efficient
Look no further for fast, efficient and accurate cartoning. This machine gives a high output of upto 120 cartons per minute and handles a variety of cartons with options of both side tuck-in, both side glueing or top tuck-in with bottom glueing.
Explore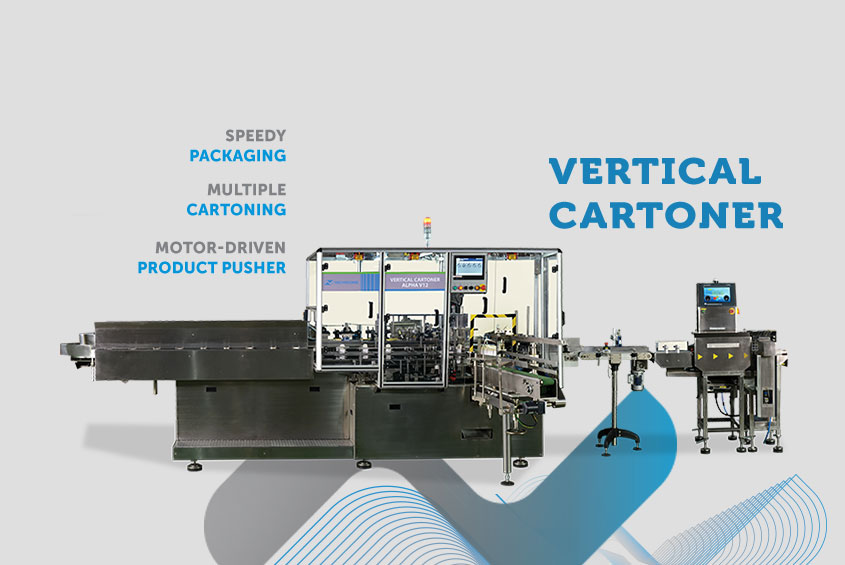 Excel more with high speed and touch-screen-automation
Presenting a flexible and versatile packaging solution for a wide variety of appreciations. Ability to quick and easy changeover and built-in jumbo roll trolley for enhanced productivity makes this machine best suited for a range of applications.