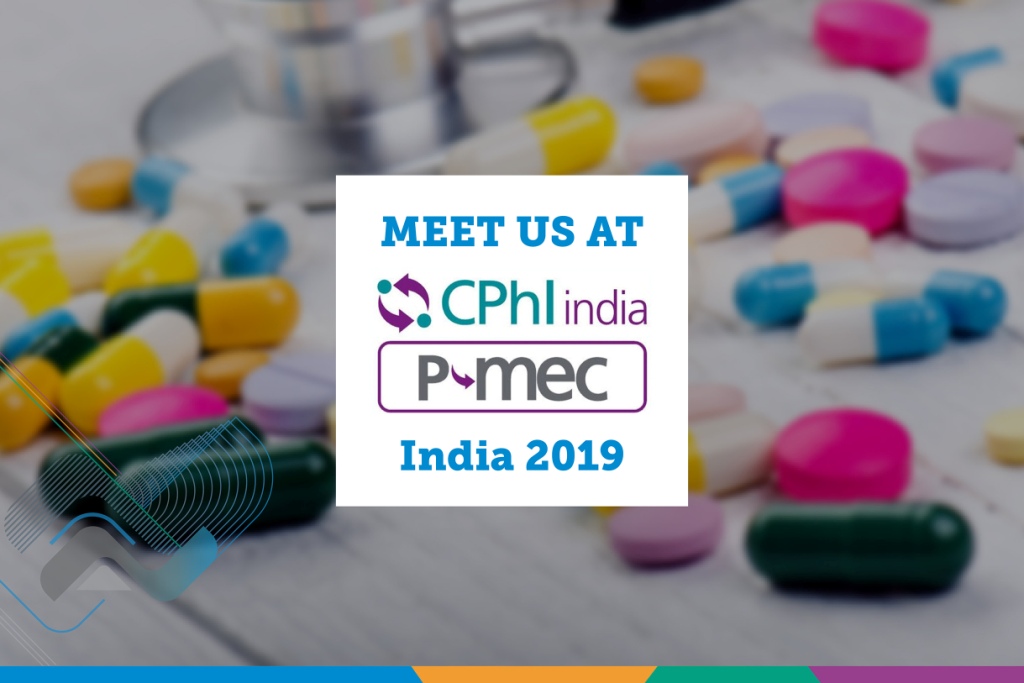 MEET US AT CPhI & P-MEC India 2019
Nichrome India is all set to score at CPhI & P-MEC India, the seedbed of the growing Indian Pharma industry. CPhI & P-MEC India brings together 43,000+ attendees and 1,500+ exhibiting companies, and presents the ideal platform to explore the latest pharma machinery, technology, ingredients and industrial solutions.
CPHI (Convention on Pharmaceutical Ingredients) & P-MEC (Pharmaceutical Machinery and Equipment Convention) provide Nichrome the opportunity to meet potential clients and partners hence helping in strengthening existing relationship. The expo is also a great opening to new markets through presentation and display of its products, services and tie-ups.
Nichrome has recently signed strategic alliances with a number of international companies to bring their world-class technology, packaging systems and components for the Indian pharma industry. Nichrome offers varied integrated packaging solutions for ampoule & vial filling, granulation, tablet/capsule counting & filling, blister packaging, besides special tools, parts and pre-assembled units for OEMs in the pharma, cosmetic and food sectors.
These global offerings, backed by Nichrome's well-established and widespread sales and service network, makes Nichrome a pharma packaging player worth partnering with. For an introduction to Nichrome's innovative packaging solutions for the Pharma sector, please visit the Nichrome stall at P-Mec India.