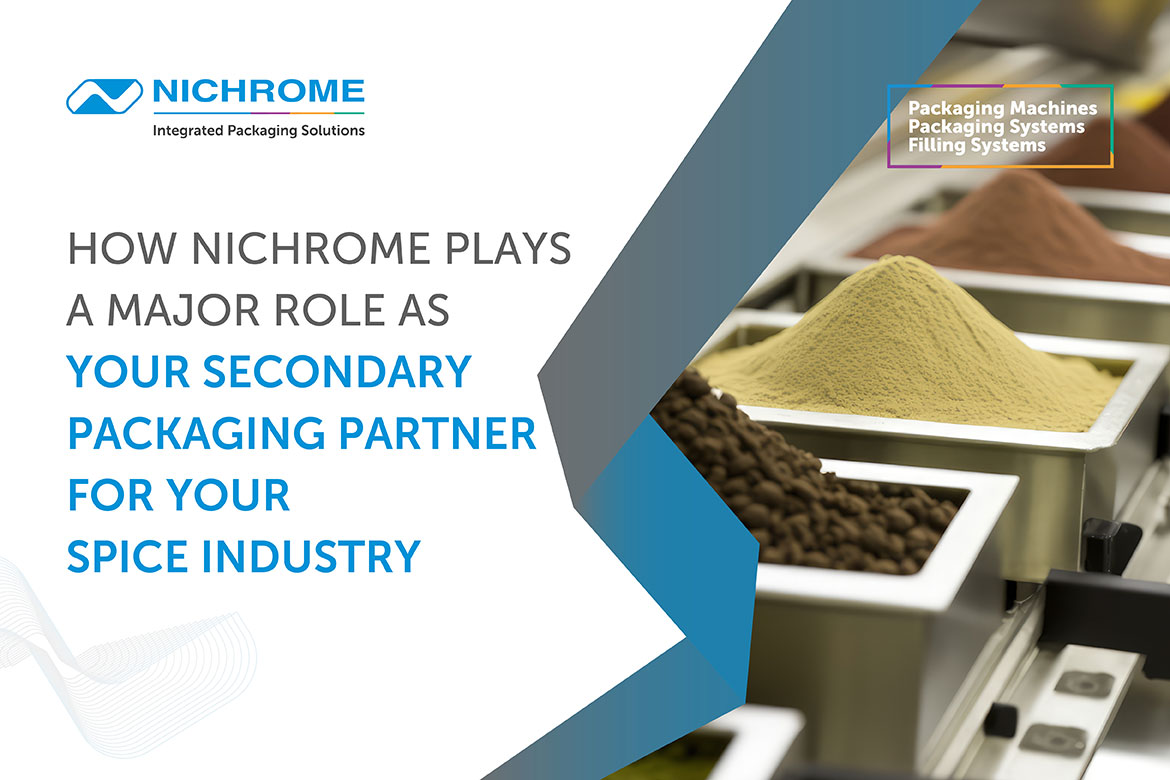 How Nichrome plays a major role as your secondary packaging partner for your spice industry
In the fast-paced world of the spice industry, efficient and reliable packaging is the key to success. Ensuring that your spices reach consumers in pristine condition while maintaining their aroma, flavor, and freshness is essential. This is where Nichrome steps in as your ultimate secondary packaging partner. With our expertise in spice packaging, a wide range of innovative packaging machines, and integrated packaging solutions, we redefine the way spices are packaged and presented to consumers. Let's embark on a journey through the world of spice packaging and explore how Nichrome plays a major role as your secondary packaging partner.
How Nichrome makes your spice packaging better:
Streamlined Spice Packaging Solutions
Nichrome boasts an impressive array of spice packaging machines that cater to the unique needs of the spice industry. From powder filling machines to the cutting-edge Flexiwrap 700 horizontal flow wrap machine, our packaging solutions are designed to maximize efficiency and productivity. With our versatile machines, spice packaging becomes seamless, precise, and visually appealing.
Integrated Packaging Solutions for Spice Industry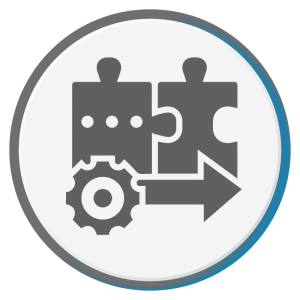 At Nichrome, we understand that spice packaging is not just about individual machines; it is about a complete packaging ecosystem. Our integrated packaging solutions seamlessly combine different packaging machines, creating a harmonious packaging line that optimizes efficiency and enhances product presentation. With our integrated solutions, you can achieve smooth and streamlined spice packaging operations.
Elevating Spice Packaging with Quality and Precision
When it comes to spice packaging, consistency and accuracy are non-negotiable. Nichrome's spice packaging machines are engineered with the utmost precision, ensuring that each spice pouch is filled to perfection. Our packaging machines maintain the integrity of the spices, preserving their aroma and flavor, delighting consumers with every use.
Sustainable Spice Packaging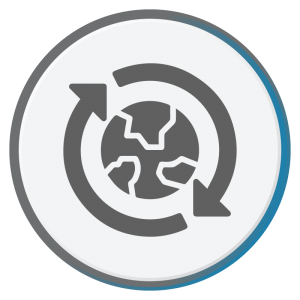 At Nichrome, we understand the importance of sustainability in today's packaging landscape. Our spice packaging machines are designed to minimize material wastage and optimize resource utilization. With energy-efficient operations and eco-friendly packaging solutions, we help you reduce your environmental impact while delivering exceptional packaging.
Flexiwrap 700: A Game-Changer in Spice Packaging
The Flexiwrap 700 is the star of the show in secondary packaging. This innovative horizontal flow wrap machine delivers top-notch packaging for your spices. With customizable pouch sizes, attractive sealing options, and advanced controls, the Flexiwrap 700 ensures that your spices are securely packaged and ready to captivate consumers.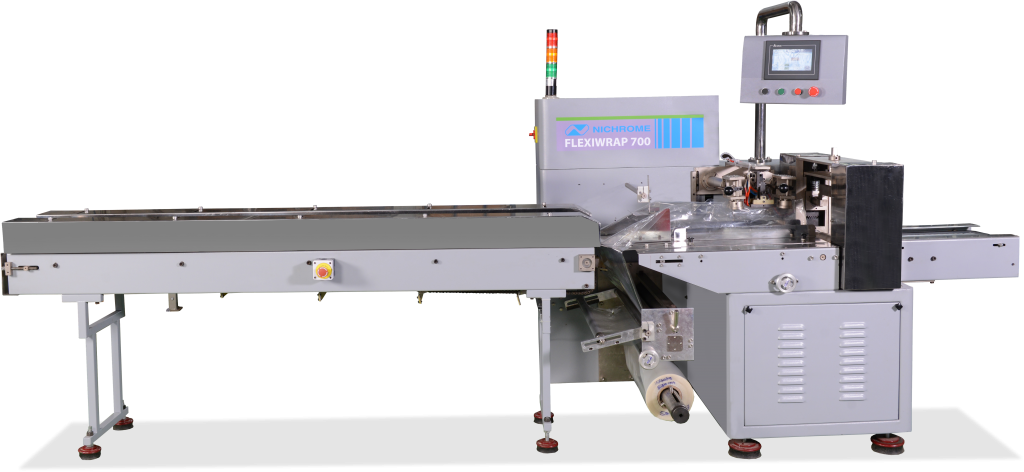 Key Features of Flexiwrap 700
Intermittent motion
Material of construction for contact parts in SS 304
Quick change-over friendly design for use of different forming size parts
Facility to store different recipes for changeovers through PLC program.
Center seal and center conveyor driven by servo Motor.
Side seal driven by pneumatic cylinder.
Compatible with Laminate (BOPP/PPE)
Speed up to 60 ppm (Can vary depending upon the pouch length)
Nichrome's role as your secondary packaging partner in the spice industry is unparalleled. With our innovative spice packaging machines, including the Flexiwrap 700, and our commitment to sustainability, we help you enhance your spice packaging operations and exceed customer expectations. From powder filling machines to the most advanced flow wrap machines, Nichrome has the packaging solutions you need to succeed in the competitive spice market. Elevate your spice packaging with Nichrome and experience the difference in quality, efficiency, and innovation.