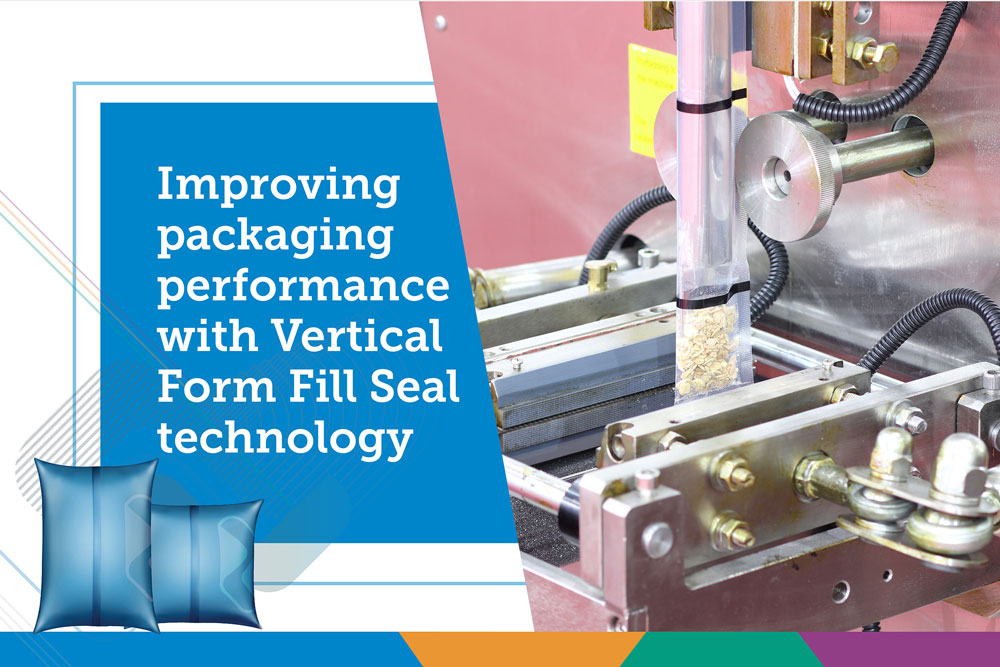 Improving packaging performance with Vertical Form Fill Seal Technology
Vertical Form Fill Seal (VFFS) technology is the trend that's transforming packaging worldwide. A major concern for contemporary enterprises, especially food processors, is speed of packaging as they grapple with ever-increasing operational costs and growing demand for packaged goods. VFFS machines play an important role because they increase the speed in your packaging assembly line.
How VFFS works
VFFS machines are automatic packaging machines that begin by forming the package (plastic bags and standup pouches) and filling it with the intended product before the pack is sealed and cut. Proper sequencing is facilitated by the use of sensors.
Across food and pharmaceutical industries, VFFS packaging machines occupy less floor space on the factory floor than horizontal packaging machines, and deliver speed and accuracy of operations. These machines have sophisticated features such as computer interfaces and control systems which make them easy to programme and monitor. Manufacturers prefer VFFS machines as they produce better packages quickly and profitably. VFFS machines work for almost every kind of product – dry, wet, liquid, viscous, granular, powder – and offer a variety of pouch formats. The technology helps to reduce the risk of contamination which is especially important in food packaging and pharma packaging.
Advantages of VFFS Technology
• Consistent packing rate
• Bags are less expensive than pre-made bags
• Increased production rate, reduced number of shifts
• Easy and quick to clean-out between production batches
• Online film printing provides readable bar code and product info
• Fewer moving parts
How VFFS improves performance
Multiple applications: VFFS machines are broadly deployable. A single VFFS machine can be used to pack a variety of products and produce a range of pouch formats. This is possible because of easy-to-change parts such as filling systems, forming tubes, forming shoulders, etc.
Varied materials: VFFS machines can work with different packaging materials. Depending on the product to be packed and the pouch format, the packaging film can be chosen and used.
Low operational costs: By enhancing packaging speeds for greater throughput per hour, these automatic packaging machines lower cost of packaging. When well maintained and optimised, they work steadily and reliably for years.
Labeling & printing features: Labelers apply labels that are pre-printed within the VFFS machines. Printers are used to print the 'use by' date for perishable goods or vital information about the product. Such add-ons and many more optional accessories can be incorporated to improve the performance of your VFFS machine.
VFFS machines from Nichrome
Buying a VFFS machine is a big investment so getting yours from a reliable expert will make all the difference. Nichrome is India's leading provider of integrated packaging solutions and offers a wide range of VFFS machines for diverse applications. Nichrome consults to understand your product and operational needs before it delivers the most appropriate solution with reliability, performance and quality packaging assured.
Nichrome's design & development expertise and manufacturing capabilities have been honed over four decades in the business, so your investment is certain to deliver sound ROI.