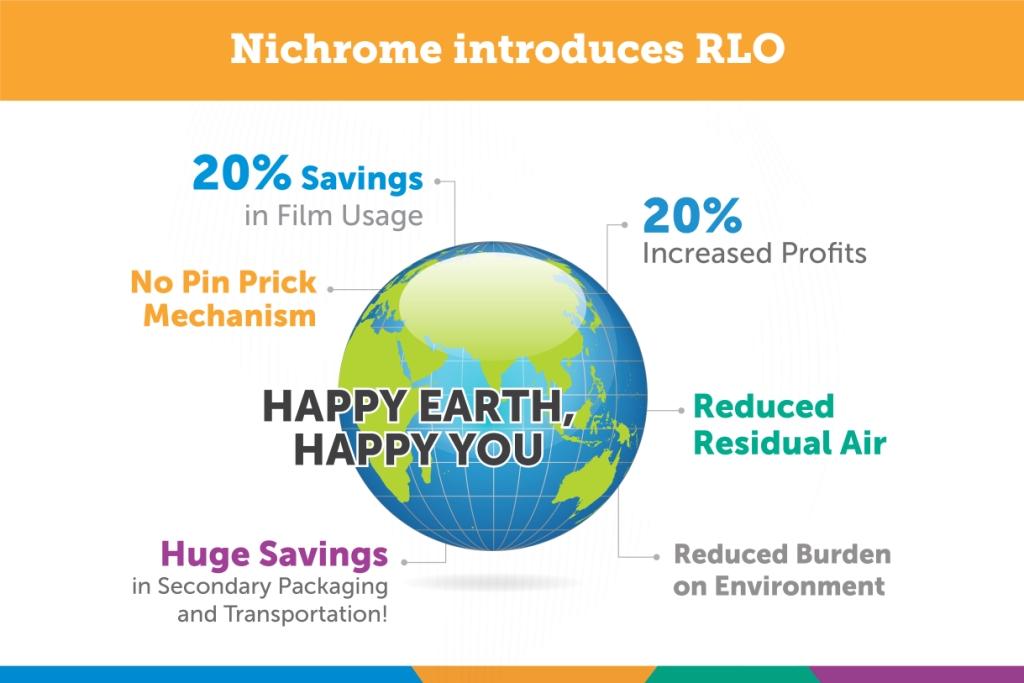 Nichrome Innovates RLO to Reduce use of Plastic save the Environment
Nichrome India is India's leading provider of integrated packaging solutions. A pioneer and market leader in flexible packaging machines for diverse applications, Nichrome is a company passionate about innovation to meet industry challenges, improve productivity and sustainability in packaging operations.
As a company that uses plastic for packaging, Nichrome is aware and concerned about the need to reduce and recycle plastic for a cleaner, greener world.
Nichrome has designed and launched a unique innovation to decrease the pouch length and thereby reduce the use of plastic in packaging pouches. Nichrome's patented pouch length reduction kit RLO (repeat length optimization) can be installed as a retrofit on existing Nichrome machines, and helps to save 7 mm in pouch length of a 50 gm pouch and 10 mm in a 100 gm pouch.
The RLO also has a product settler with extended air removal pads that remove the air from the pouch without a pin prick. This makes the pouches less bulky, so customers save on secondary packaging and logistics.
The innovation is ideally suited for powder packaging and works well for all types of powdery and granular products such as Atta, Cake Mix, Tea, Coffee, Sugar, Milk Powder, Agrochemicals, etc.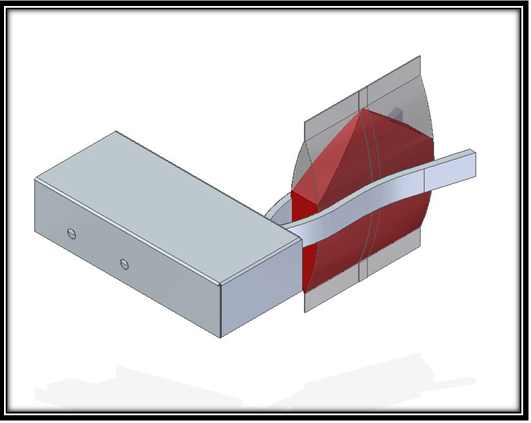 Advantages of Nichrome's RLO
Reduction in pouch length min 5mm + saving in laminate film
Further reduction in Residual Air in the pouch
Clean horizontal seal, minimizes the chances of leakages due to product in seal
Savings in Secondary packaging and logistics
Avoids use of pin prick and hence extended shelf life of the product
This addition to the machine does not reduce the output
ROI of the unit is within a month of production
Innovation in action
Nichrome's ROL patented pouch length reduction kit is installed at Shakti Masala and is also working wonders at Nani Agro. At Nani Agro, Nichrome demonstrated the new kit on a 1 kg spice bag and saved almost 10mm of pouch length. Calculated over a year of operations, this mounts to almost 4 tonnes of plastic saved!
For forward looking manufacturers who are concerned about reducing their environment footprint and enhancing sustainability of their operations, Nichrome's RLO is a must-have. For more details, contact
Nichrome today. www.nichrome.com