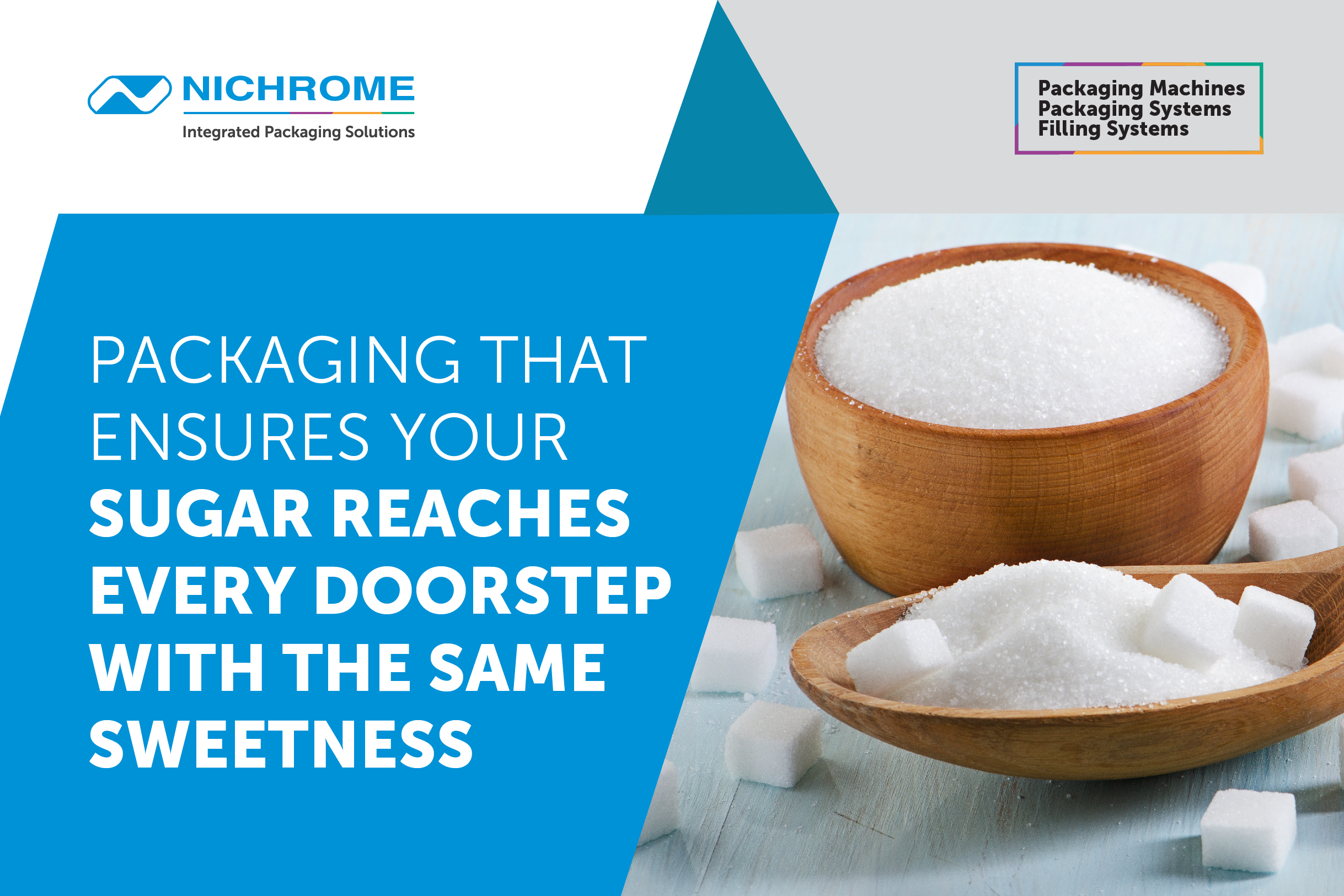 Packaging That Ensures Your Sugar Reaches Every Doorstep with the Same Sweetness
When it comes to sugar, quality and sweetness are paramount. Whether it's for a morning cup of coffee, baking delicious treats, or sweetening your favorite desserts, ensuring that your sugar reaches every doorstep with the same level of sweetness is crucial. This is where the role of packaging machine manufacturers becomes instrumental. In this blog, we will explore the importance of food packaging machines in preserving the quality and sweetness of sugar, and how innovative packaging solutions can make a difference.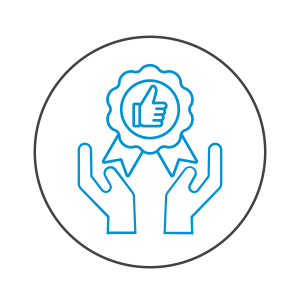 Quality Preservation
Packaging machine manufacturers play a vital role in preserving the quality of sugar. We are the pioneers in the food packaging industry providing the best sugar sachet packing machine, sugar pouch packing machine and sugar packet packing machine designed to keep the sugar's sweetness and freshness intact. Innovative packaging materials, such as moisture-resistant films and airtight seals, help to maintain the freshness and integrity of the sugar, ensuring it reaches consumers in its purest form.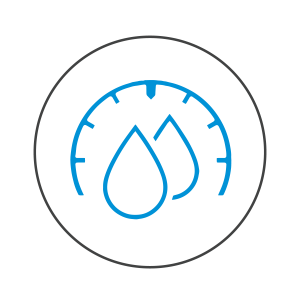 Moisture Control
Sugar is highly susceptible to moisture, which can lead to clumping and deterioration in quality. Nichrome's sugar sachet packaging machines ensure that your sugar is packed without letting the moisture enter the sachets to keep the sugar dry and free-flowing. This not only enhances the consumer experience but also extends the shelf life of the product, ensuring that each spoonful of sugar delivers the same level of sweetness.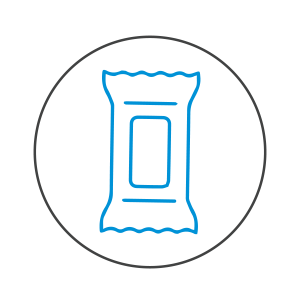 Sealed for Freshness
Nichrome's sachet packaging machines incorporate airtight seals that are crucial in preserving the freshness of sugar. By preventing exposure to air, Vertical Form Fill Seal machines by Nichrome help to retain the natural aroma and flavor of the sugar. Airtight packaging also prevents absorption of odors from the surrounding environment, ensuring that the sugar maintains its pure and unadulterated sweetness until it reaches the consumer's kitchen.
Sugar Packaging Machines by Nichrome
Excel 400 Plus Intelligent Electronic Weigh Filler
Experience the cutting-edge advantages of the Excel Plus series, where automation meets efficiency. With a CE marked PLC Controller and a user-friendly touch screen HMI, this series takes packaging to a whole new level.
Key features that set the Excel Plus series apart include state-of-the-art print mark scanners, a precise servo motor-driven bag length control system, and the flexibility of adjustable stroke for cross sealing jaws, ensuring optimal performance every time.
Rest assured, the Excel Plus series is designed to meet the most stringent quality standards, guaranteeing top-notch reliability and longevity. Seamlessly integrating with upstream or downstream machines/systems, it becomes the perfect ally for your packaging needs.
Discover the Excel Plus series and unlock the power of automation for your packaging processes today!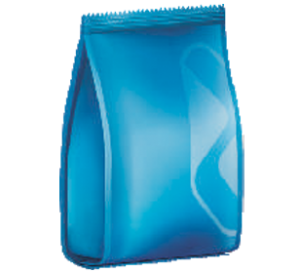 4 Line Seal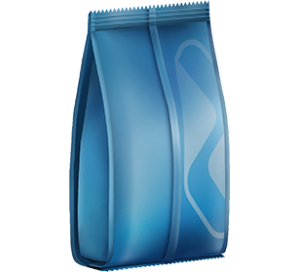 Pentaseal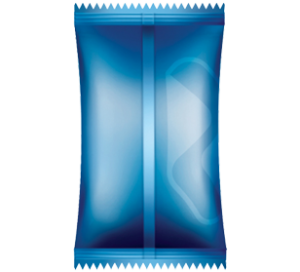 CSPP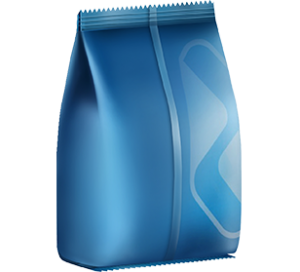 Gusset Pouch
Pentaseal with D Cut
Sprint 250 Plus Intelligent Electronic Weigh Filler
For pouch quantities up to 2 Kgs, Nichrome's Sprint 250 Plus series offers speed, accuracy and efficiency for flexible packaging of a wide variety of snacks, grains, powders, etc.
Sprint 250 plus is an automated machine with CE marked PLC and touch screen HMI. Its servo motor driven sealing system can effectively seal with pressure levels maintained.
It is programmed to pull the exact length of film required for packaging, and offers a perforation system to deliver a chain of small pouches.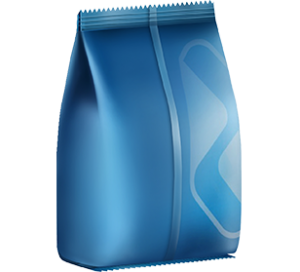 Gusset Pouch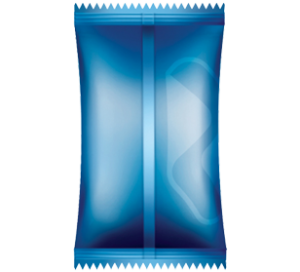 CSPP
In conclusion, Nichrome plays a vital role as a pouch filling machine manufacturer for the sugar industry. Nichrome provides the best sugar sachet packing machine, sugar pouch packing machine and sugar packet packing machine is an essential aspect of ensuring that your sugar reaches every doorstep with the same sweetness. It not only preserves the quality, freshness, and integrity of the sugar but also enhances the overall consumer experience.
From moisture control to airtight seals, convenient dispensing, and sustainable practices, innovative packaging solutions play a crucial role in delivering sugar that delights taste buds with its consistent sweetness. So, next time you enjoy your favorite sweet treat, remember the importance of packaging in preserving the delightful essence of sugar.