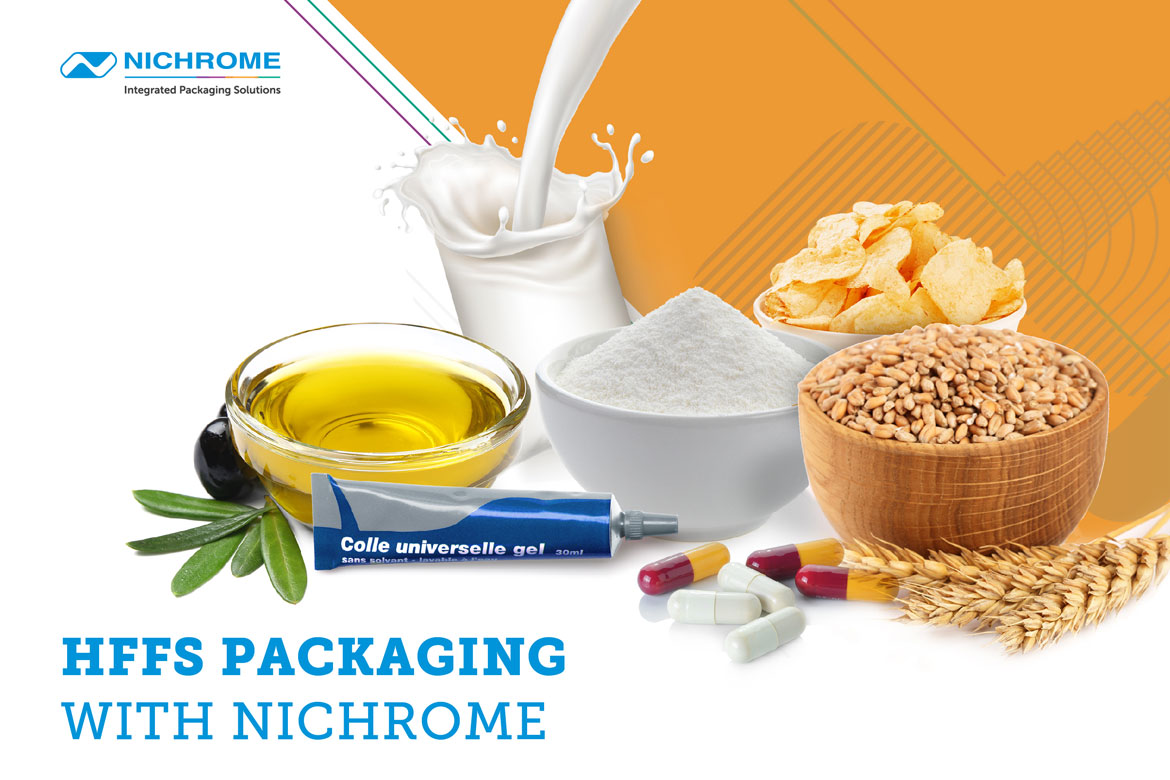 HFFS PACKAGING WITH NICHROME
Nichrome is a leading manufacturer of form-fill-seal packaging machines in India. A pioneer of flexible packaging in India, Nichrome brings four decades of experience and innovation to the table. Nichrome's innovative packaging solutions deliver reliability and efficiency for flexible packaging in the food, Pharma and other industries.
Nichrome's offerings include a wide range of VFFS and HFFS packaging machines. Horizontal form fill seal machines are traditionally more flexible and versatile than Vertical form fill seal ones, although the latest VFFS packaging systems are more adaptable to different products, pouch types & sizes, film types than earlier versions.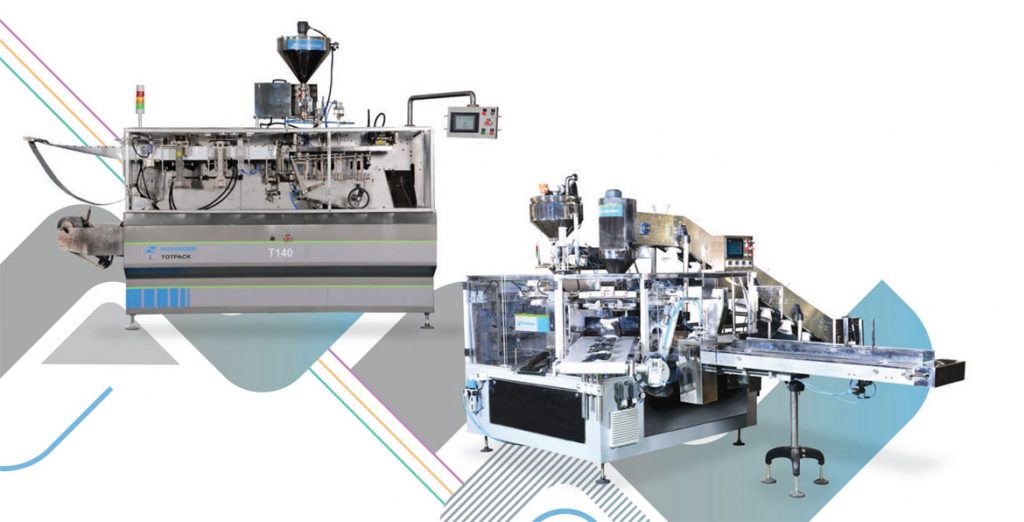 Advantages of Nichrome's HFFS technology: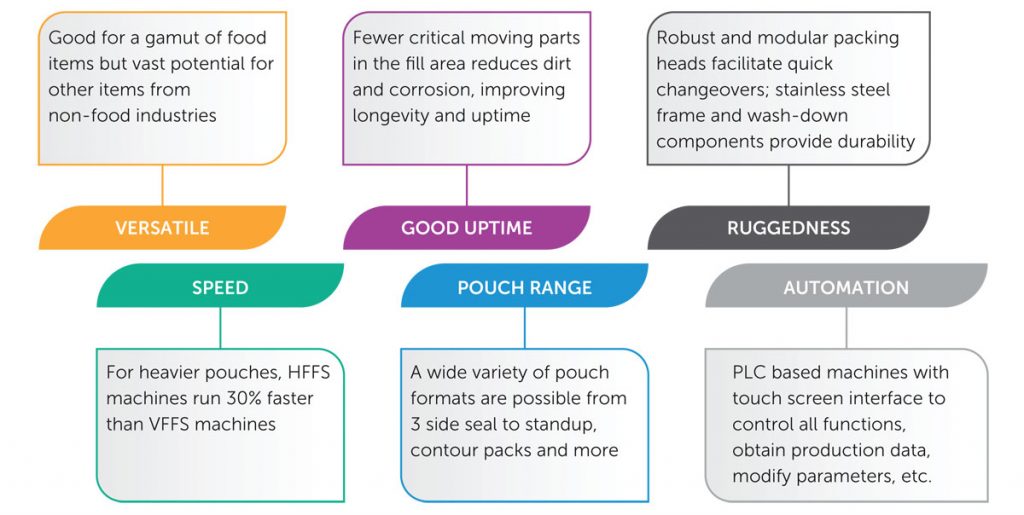 Nichrome's HFFS range:
T Series: Nichrome's range includes linear technology from Totpack, Spain. The Totpack Series is versatile, and can be used for packing a wide range of powders, grains, snacks, liquids and viscous products using different fillers.

T-110, T-140 and T-170 are ideal retail sugar packaging, tea packaging and powder packaging machines.
The compact and versatile machines offer both single and perforated chain of pouches with quick and easy changeover. Well designed duplex modules are available for higher outputs.
The Series also offers a range of pouch formats with superior pouch aesthetics:
3 side seal
Contour pack
Standup
Standup with spout
Standup with handle
4 side seal
4 side seal with V notch
Standup with zipper
Standup with Euro slot
Twin sachet
Pick-Fill-Seal machine:
Nichrome's Pick-Fill-Seal machine provides the combined benefits of variety, productivity and specialty packaging for ready-to-eat foods. Using versatile Rotary technology, the horizontal packaging machine conveniently packs a wide variety of ready-to-eat foods in eye-catching innovative shapes while maintaining freshness of the products. The machine is sturdy and compact, easy to clean and maintain. An advanced variant of packaging technology innovated by Nichrome enables 2 or 3 different fillers to dispense multiple types of ingredients in the same pouch.
Pouch formats include:
3 side seal
Standup
Doypack with side spout
4 side seal
Standup with zipper
Tower III: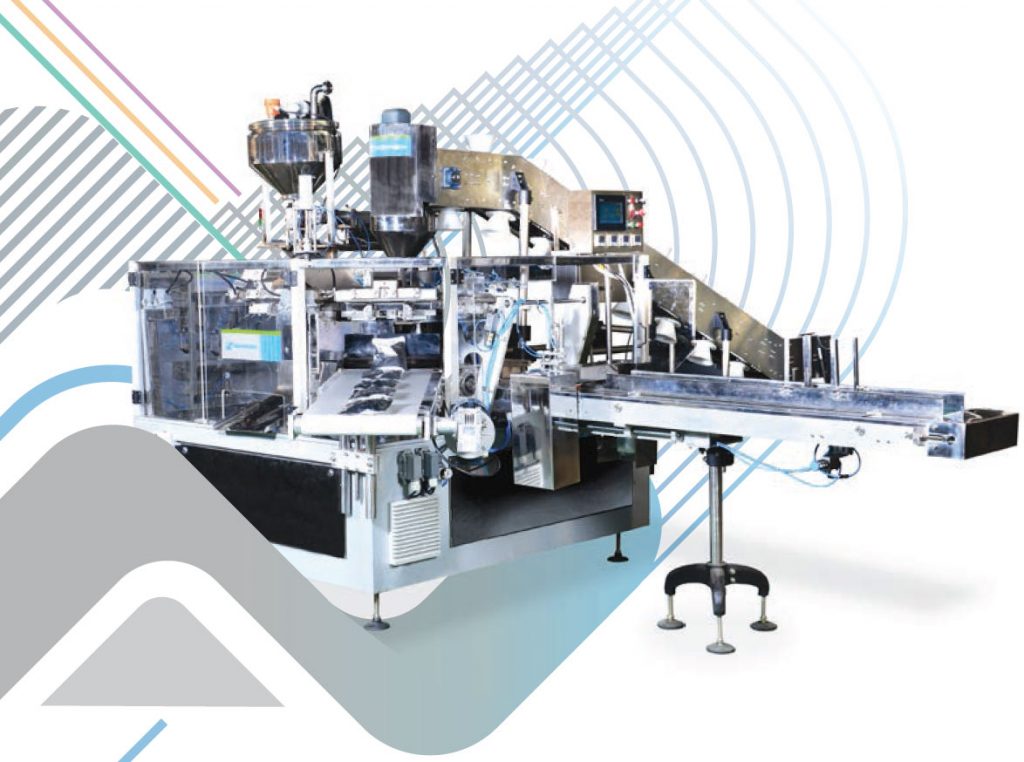 For foods, pharmaceuticals and cosmetics, the Tower III is a liquid/semi-liquid packaging machine with automatic cap feeding system, for filling products in spouted pouches. Tower III is manufactured by Kyungseo E&P Co. Ltd., a Korean company established in 1993, focussed on start-up businesses with small production equipments.
Conclusion
Depending on your product, production volumes, preferred bag format and floor space at your factory, Nichrome can recommend the ideal HFFS packaging machine for your industry. Nichrome provides end-to-end integrated packaging solutions, partnering through the entire life cycle from consult to installation and training of operators.