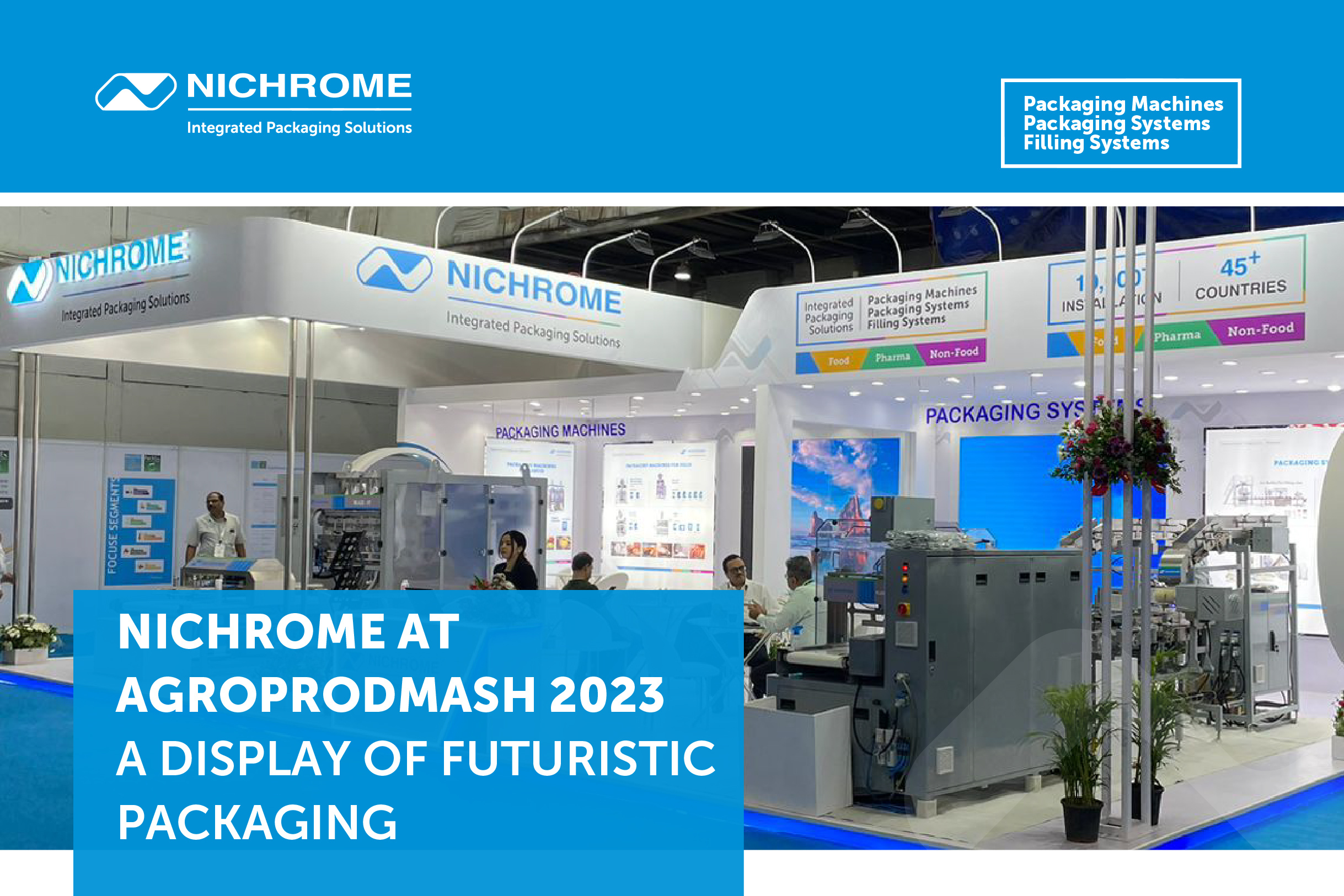 Nichrome at Agroprodmash 2023: A Future of Food Packaging
The Agroprodmash 2023 Exhibition is around the corner, and the excitement is palpable in the world of packaging and food processing. As a renowned packaging machine manufacturer, Nichrome is all set to make a grand appearance at this prestigious event in Russia.
Nichrome has always been at the forefront of innovation when it comes to packaging technology. This year at Agroprodmash, we are thrilled to showcase our latest advancements in food packaging machines and integrated packaging solutions.
Nichrome Displaying its Best Food Packaging Machines
At the heart of our display are our innovative food packaging machines. These marvels of engineering are designed to meet the evolving needs of the food industry. From efficient vertical form-fill-seal machines to high-speed automatic packaging machines, Nichrome's lineup is set to impress.
Innovation is in our DNA. We understand that the packaging landscape is ever-changing, with consumers demanding convenience, sustainability, and freshness. Our team of experts has been hard at work crafting innovative packaging solutions that address these demands for industries.
Why to Participate in Agroprodmash 2023 Exhibition
Participating in the Agroprodmash 2023 Exhibition offers a multitude of advantages for businesses in the food processing and packaging industry. Here is why this event is necessary for industry players:
1. Industry Visibility: Agroprodmash is a prestigious event that draws the attention of industry leaders, decision-makers, and experts. Your presence here enhances your brand's visibility and credibility.
2. Networking Opportunities: The exhibition provides an ideal platform for networking. Connect with potential clients, collaborators, and suppliers. Forge valuable partnerships that can drive your business forward.
3.Market Insights: Stay updated with the latest market trends, innovations, and technologies. Gain insights into consumer preferences and industry developments, helping you make informed decisions.
4.Product Showcase: Showcase your products and innovations to a targeted audience. Demonstrate your capabilities and highlight what sets your offerings apart from the competition.
5.International Exposure:  Agroprodmash attracts a global audience. Expand your international reach, explore export opportunities, and tap into new markets.
Agroprodmash is your perfect business development tool:
the best technological solutions for food processing
advanced food processing industrial automation systems
innovative packaging materials, equipment, and projects
eco-friendly waste-free technologies
the latest software
Visit Us at Agroprodmash 2023
If you are attending Agroprodmash 2023, we invite you to stop by our booth and witness the future of food packaging. Explore our innovative packaging solutions, experience the efficiency of our food packaging machines, and meet our team of experts who are enthusiastic about shaping the future of packaging.
Agroprodmash 2023 promises to be a landmark event for the food processing and packaging industry, and Nichrome is proud to be a part of it. As we continue our journey of innovation and excellence, we look forward to showcasing our latest offerings and connecting with industry leaders who share our vision of a future where packaging is efficient, sustainable, and dynamic.