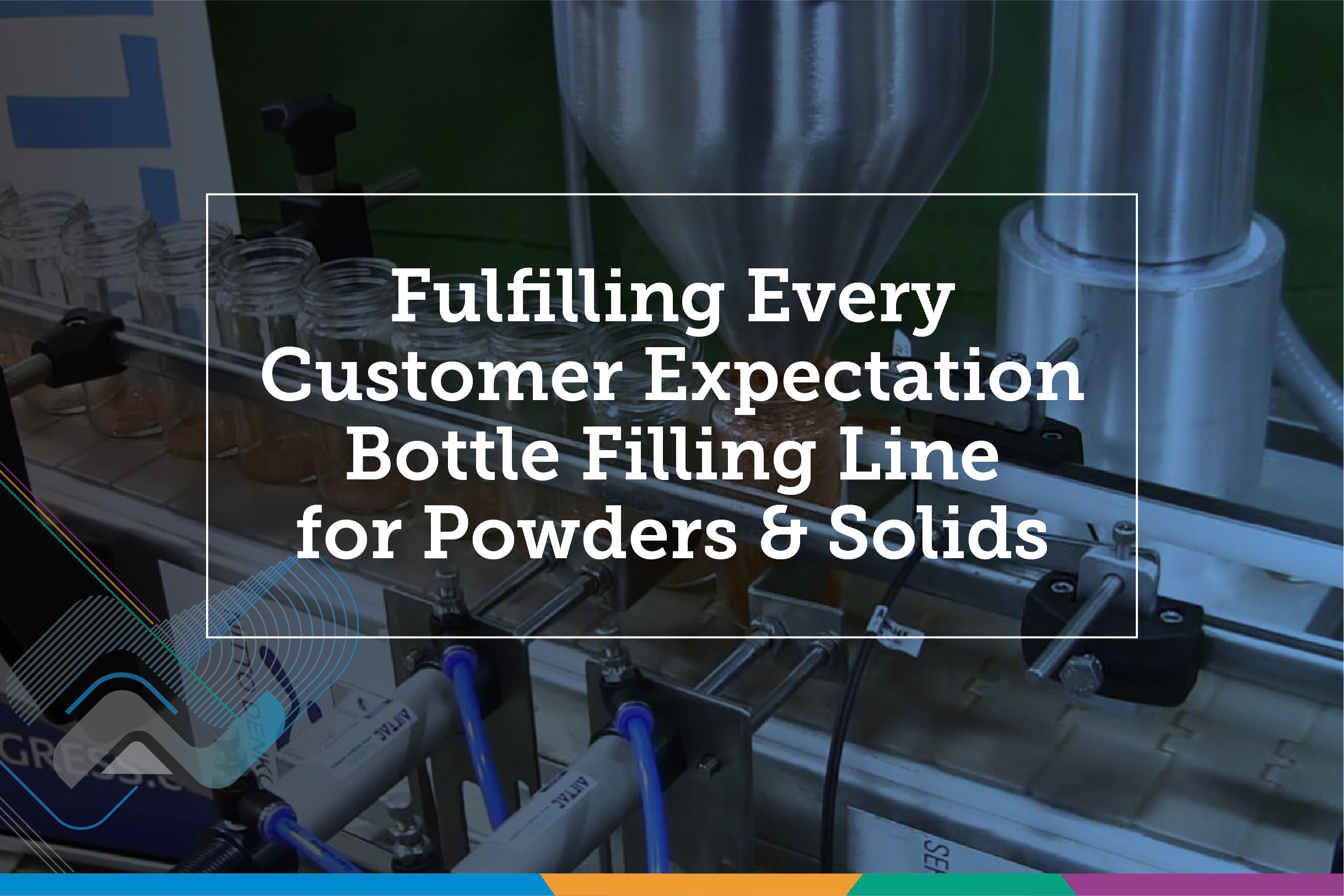 Fulfilling Every Customer Expectation Bottle Filling Line for Powders & Solids
Nichrome is a leading manufacturer and provider of integrated packaging solutions. With technical expertise and market insight, Nichrome customizes and delivers packaging systems that meet every customer expectation: speed, accuracy, reliability and support.
Whether you are into milk powder, spice powders, seasoning powders & pharma powders or pulses, grains, sugar & tea, or tablets, dry fruits, soya chunks & whole spices – Nichrome's Bottle Filling Line system is the complete, innovative packaging solution that helps you achieve your packaging goals. Just change the filler to fill different products in SKUs ranging from 100 gm to 1000 gm.
The Auger Filler is used for filling free flowing powders such as milk powder, chocolate powder, spice powder, nutri powder, coffee, sweeteners, etc. The Cup Filler is ideal for tea powder, detergent powder, pan masala, pulses, rice, sugar, salt, etc. while the Multihead Weigher handles products such as tea powder, pulses, wrapped candies, dry fruits , tablets, whole spices, soya chunks, seasoning mix, sugar free tablets, etc. The Electronic Weigh Filler can also be used for tea powder, sugar, pulses, whole spices, etc.
Nichrome's Bottle Filling Line system includes
A turn table (OD 1200)
A bottle cleaning system
A UV sterilization chamber
A servo auger filler
A cap feeding elevator
A rotary capping machine
An induction sealer
A front and back labeling machine
A date and batch coding system
A packing table
Nichrome's market strength lies in the ability to provide both standardized as well as fully customizable packaging solutions for both the food and nutraceutical industry. Nichrome's Bottle Filling Line is a modular-based design for scalable performance, and guarantees high-speed, accurate filling.
Some salient features of Nichrome's Bottle Filling Line include:
PLC controlled system
Digital LCD touch-screen display & setting
No bottle no fill safety device to avoid spillage of product
Safety enclosures with interlocks for rotary parts
Works for glass, HDPE and PP bottles
Machine construction available in SS304, SS316 & MS Painted versions
Fast changeover for different sizes of bottles
Various bottles sterilization & cleaning options available
Auto cap placing, pressing & screwing feature available
Whether you're looking for a pharma packaging system, food packaging system or a custom packaging system for a difficult product, talk to Nichrome. With over 4 decades of experience and domain knowledge, Nichrome can custom-design an automated packaging system that caters to your needs. Nichrome partners to make your product packaging easy and efficient, and deliver maximum ROI. Nichrome also provides training for your staff to ensure the equipment runs smoothly with minimum downtime. Last but not least, Nichrome is just a call away for support, service and spares.